Gallery
The Xiaomi Redmi Note 4 comes with a custom Gallery app that shows the camera row by default, but the second tab includes all images and videos on the phone. You can set up a photo backup with your Mi Cloud account.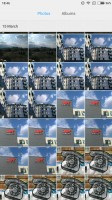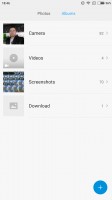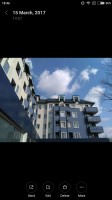 The Gallery app remains unchanged
The integrated editor offers various effects, filters, and enhancements, plus fun stuff like stickers and doodling.
Music player
The music player is like a MIUI version of Google Play Music. It can stream music online with added features like music videos and radio stations. It can also recognize songs, thanks to ACRCloud.
Naturally, it plays locally stored music just fine too. It should be noted that the player doesn't miss an opportunity to advertise things you may like. Before you decide to switch to a different player, you should know this one is fairly capable.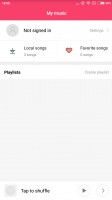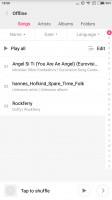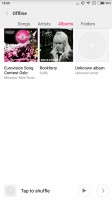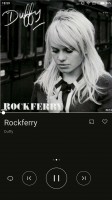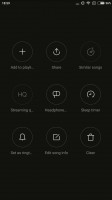 The music player cares about streaming as much as your offline library
It supports DLNA, can show lyrics and search for similar songs. The player lacks an equalizer but comes with presets for multiple headsets – from general in-ear plugs to specific Xiaomi-made models.
FM radio
The FM radio requires a headset to be connected and can play sound either through it or through the loudspeaker. The app can record audio and there's a sleep timer.
Video player
Videos are launched from the gallery. There's no subtitle support here, but DLNA is on board.
A surprisingly powerful video editor hides here – it can trim videos and add filters, text labels, or even a soundtrack (from a predefined library of tracks or your music library).
Audio output is excellently clean, not very loud
The Xiaomi Redmi Note 4 aced the active external amplifier part of our test. The smartphone posted perfect scores for clarity, and its volume was well above average.
Unfortunately loudness dropped to below average when headphones came into play. The good news is that was the only damage that applying resistance to the line-out caused with the clarity readings remained just as good. Stereo crosstalk did increase, but it's not nearly as pronounced as with most of the Redmi Note 4 peers.
| | | | | | | |
| --- | --- | --- | --- | --- | --- | --- |
| Test | Frequency response | Noise level | Dynamic range | THD | IMD + Noise | Stereo crosstalk |
| Xiaomi Redmi Note 4 | +0.05, -0.04 | -90.6 | 91.9 | 0.0018 | 0.0086 | -91.6 |
| Xiaomi Redmi Note 4 (headphones attached) | +0.05, -0.03 | -96.3 | 90.5 | 0.0047 | 0.023 | -68.2 |
| vvo V5 | +0.02, -0.12 | -91.8 | 92.9 | 0.0055 | 0.0097 | -89.8 |
| vivo V5 (headphones attached) | +0.38, -0.10 | -91.3 | 92.3 | 0.0073 | 0.256 | -55.1 |
| Motorola Moto Z Play | +0.04, -0.02 | -93.0 | 93.1 | 0.0018 | 0.0085 | -93.8 |
| Motorola Moto Z Play (headphones attached) | +0.05, -0.02 | -92.7 | 92.8 | 0.0023 | 0.054 | -52.4 |
| Meizu MX6 | +0.10, -0.03 | -94.2 | 94.0 | 0.0019 | 0.0064 | -89.3 |
| Meizu MX6 (headphones attached) | +0.30, -0.07 | -92.5 | 93.0 | 0.810 | 0.271 | -31.3 |
| Asus Zenfone 3 | +0.03, -0.30 | -86.6 | 83.6 | 0.0017 | 0.049 | -91.1 |
| Asus Zenfone 3 (headphones attached) | +0.06, -0.03 | -92.4 | 92.4 | 0.0018 | 0.021 | -88.2 |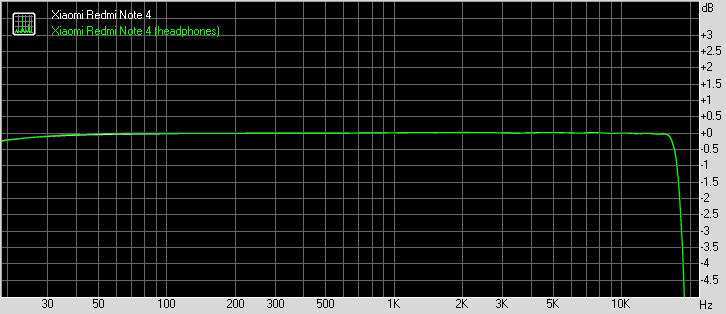 Xiaomi Redmi Note 4 frequency response